2021
Britcar Endurance Praga Championship
Vice Champion: 9 races, 3 wins, 6 podiums
In 2021 Richard joined CW Performance Praga to share a car with Christopher Wesemael in the Britcar Endurance Praga Championship. Richard and Christopher won more races and had more podium finishes than any other driver pairing, taking 3 wins and 6 podiums from 9 races. They finished a close 2nd on points in the team's first season of competing.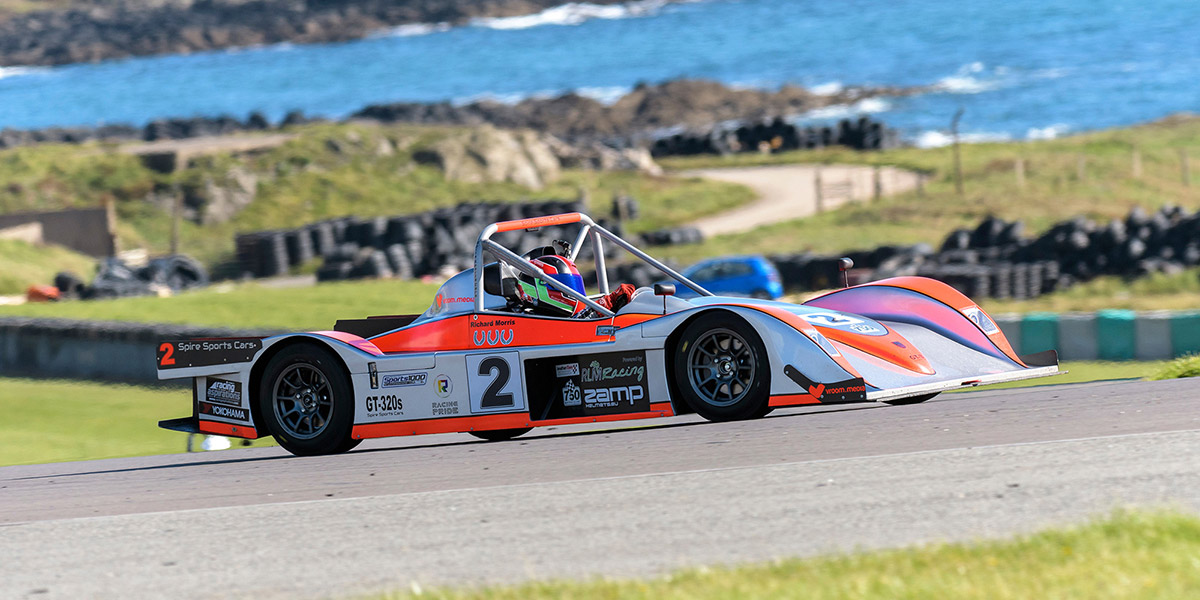 Part-season: 8 races, 7 podiums, 3 wins
Richard remained as works driver for Spire Sports Cars for the 2020 season, racing the new GT-320s which the team built for him. The season was heavily disrupted and shortened by the Coronavirus pandemic, during which Richard acted as an NHS Volunteer Responder. During this part-season, though, Richard claimed 3 wins and a further 4 podiums from just 4 double-header race meetings, as well as taking 3 pole positions, posting 4 fastest laps, and setting a new lap record for the Snetterton 200 circuit.
Vice Champion
In 2019 Richard raced as a works-team driver for Spire Sports Cars, driving the Spire GT3s Sports Prototype Car in the RGB Sports 1000 Championship. Richard finished the season as Vice Champion with 8 podium finishes, 2 pole positions, and 3 fastest laps.
2018
BRSCC Formula Ford 1600 National Championship
Post-89 Class Vice-Champion in the National Championship and Tourist Trophy
In 2018 Richard drove for Swift Cooper in the BRSCC Formula Ford 1600 British National Championship. Despite having to miss several rounds due to budget limitations, Richard finished 2nd in class in both the National Championship and the Tourist Trophy, with 4 race wins, 10 podium finishes, 4 pole positions and 4 fastest laps from 16 starts. Richard had only one DNF in this season, resulting from mechanical failure.
2017
Formula Ford 1600 Castle Combe Championship
Class B: 9 races, 8 pole positions, 4 wins
In 2017 Richard moved into car racing driving a 1992 Swift Cooper SC92 in the Castle Combe Championship in Class B. Richard achieved success straight away, qualifying on pole position for his first race and winning on only his third start, which was also the first time he had driven the car in wet conditions. He went on to take 4 wins and 8 pole positions in the 9-race season.
2011 – 2016
250-gearbox Karting
2nd English Championship 2016
3rd British Open Championship 2016
2nd English Championship 2015
4th British Open Championship 2015
4th British Open Championship 2014
5th British Open Championship 2013
7th S4 British Championship 2013
Numerous Club Championship race wins at Shenington and Rissington Kart Clubs
2010 – 2017
Captain, Cambridge University Automobile Club
Awarded only the second ever Cambridge University Full Blue for Motorsport
4 x winner in the British Universities' Karting Championship
Over 20 podium finishes in the British Universities' Karting Championship
4 x Oxford-Cambridge Motorsport Varsity Race winner, with 7 consecutive podium finishes
5th Midland Championship 2009
Shenington Kart Club race winner August 2009